After spending time working in London, Andrew and Berit decided to move back to New Zealand to raise their two boys in the beautiful 'Naki'. They decided to use their knowledge and expertise of osteopathy to help the people of Taranaki feel the very best. That's why they set up a clinic right here on Vivian Street, offering leading care in osteopathy, acupuncture, and massage in New Plymouth. Since then, the team's been joined by our other skilled osteopath, Venla, and our friendly receptionist, Sunita, who's always ready to greet our patients with a smile as warm as the Taranaki sun!
If you're looking for an osteopath in Taranaki, you've come to the right place. Located on Vivian Street in the heart of sunny new Plymouth, our clinic offers a range of therapies designed to help your body feel and perform its very best.
Who we are
The team believes that movement can help the body maintain life and vitality. That's why, if you're looking for an osteopath, acupuncture, or massage in New Plymouth, you've found a team that's passionate about doing all we can to help you feel and function at your very best.
If you'd like to know more about our team, click here
Our Services
Osteopathy was founded on the principle of a holistic approach to well-being. That's why the team here at Vivian Street Osteopaths are trained and experienced in a wide range of techniques and customise their approach to suit the needs of each patient. Whatever your background and medical history, the team is determined to work with your body's needs to create a treatment plan designed to suit you.
That's why, in addition to traditional osteopathy, our clinic is also a leading specialist in therapies focused on acupuncture and massage in New Plymouth clinic. This way, we offer a full complement of treatments designed to get you performing at your best.
Need an Osteopath in New Plymouth?
The team here at Vivian Street Osteopaths has worked in Auckland, London, and Finland, and now brings this rich international experience to our clinic here in Taranaki. With the region's stunning black sand beaches and the beautiful slopes of Mt. Taranaki, we know how important it is to feel and move your best, so you can make the most of everything this area has to offer. Whether you're looking for an osteopath in New Plymouth, in Stratford, or anywhere else in Taranaki, at Vivian Street Osteopaths, you'll find a team ready to use our wide range of experience to help your body function at its best.
We also perform leading work in cranial osteopathy in New Plymouth. This subsection of osteopathy involves extremely gentle movements, which make it ideally suited for the elderly, pregnant, and babies and children. You're never too young or too old to reap the incredible benefits an osteopath in New Plymouth can offer your well being.
Acupuncture in New Plymouth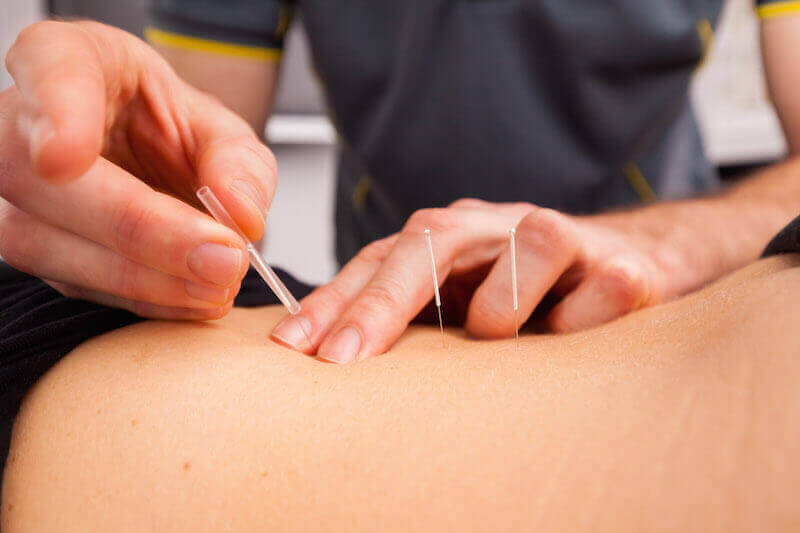 Our osteopath Andrew is also highly trained and experienced in performing acupuncture. The practice has used to treat people for thousands of years, and in our New Plymouth clinic, Andrew combines the latest science behind acupuncture with his detailed knowledge of and training in osteopathy. This means that he's perfectly equipped to customise this blend of knowledge and tradition to offer some of the best acupuncture in Taranaki. Acupuncture is fantastic for pain relief without any of the side effects medication brings, so why not give it a go and see how it can help you?
Massage in New Plymouth
If you're looking for a massage in New Plymouth, you might be imaging scented oils and exotic music. While massages offer fantastic benefits as a form of relaxation and stress relief, did you know they come in a wide range of categories, including some designed for rehabilitation and recovery from injury? The types of massage in New Plymouth include deep tissue, myofascial release, and sports massage. These are extremely useful for recovery and preventative care, as well as relief from pain and chronic conditions. If you need a prenatal massage in New Plymouth, our clinic offers massages beneficial during all stages of pregnancy and can greatly help a mother ease pain to focus on that exciting new bundle of joy!
Are you interested in knowing more about the services available at Vivian Street Osteopaths? Click here to see a detailed list of our services and offerings at our Taranaki osteopaths, or read client testimonials here.
Appointments
If you're looking for an osteopath, acupuncture, or massage in New Plymouth, you can find our trained specialists right here at our Vivian Street Clinic, right in the heart of Taranaki. We're easy to get to, whether you're taking the bus or driving. We welcome patients from all over the region – whether you're looking for an osteopath here in New Plymouth or coming for an osteopath from Stratford.
We're also ACC accredited primary care practitioners. That means that there's no need to see your GP for a referral before coming to see us, whether for an osteopath or a massage in New Plymouth. Just give us a call at 06 758 7078 or book online to book an appointment and see how one of our osteopaths can help you today!
In addition, if you're looking for care to recover from an injury, why not talk to us to see if you're eligible for an ACC subsidy? This could mean as much as 40% off the cost of your treatment!
We look forward to helping you feel your very best!